Wall Mat System (4.0m x 0.5m)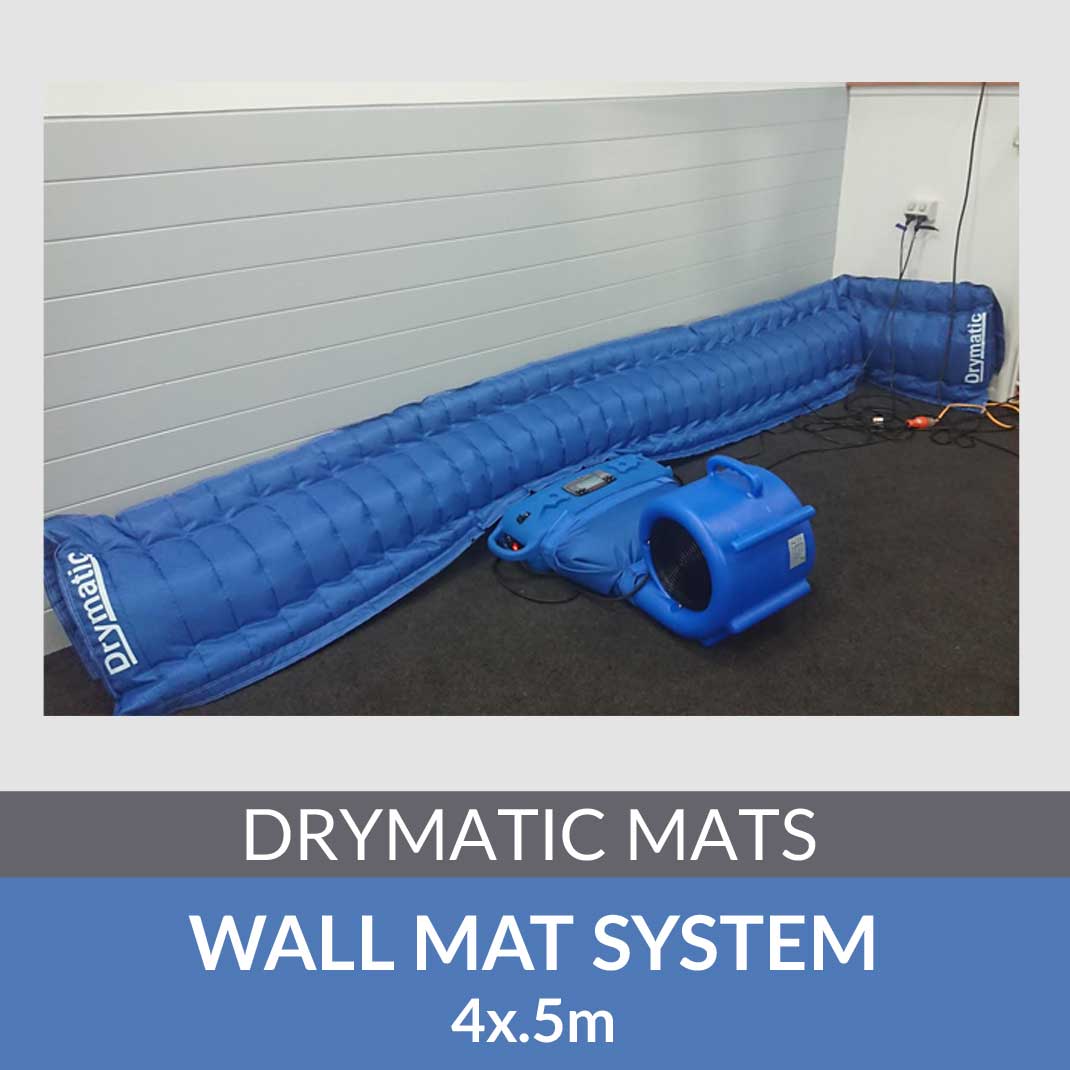 Wall Mat System (4.0m x 0.5m)
Price on asking
Durable, lightweight & compact

Self-standing wall drying system

Can be connected to additional mat systems to target larger areas

Micro-jets that are designed to break the boundary layer

Focuses energy on the areas that need it the most

Interested in buying this product?


Description
Drymatic Wall and Floor Systems are the perfect compliment to the Drymatic Boost Box and Drymatic Boost Bar. The Wall and Floor System has been designed to evenly distribute warm, dry airflow across the surface of water damaged materials; increasing the internal vapour pressure of the material and providing the airflow needed across the surface to efficiently remove the boundary layer.
The 4m × 0.5m Wall Mat is designed to be free-standing and doesn't require any additional fixings to secure it in place. The product has a unique tapered design that enables the unit to inflate up against a wall and collapse neatly down on itself when the airflow is taken away or interrupted. If the airflow is temporarily removed, the unit will collapse and then re-inflate back into it's original position on the wall.
The 4 m x 0.5m Wall Mat is flexible and can be folded around corners when working in smaller spaces.
The Wall and Floor Systems are all inter-connectable and can be joined together using a variety of connectors - you decide how large or small your target drying system needs to be.
Our Wall and Floor Mats can be steam-cleaned, jet-washed, or machine washed to remove any contamination at the end of each claim.
Check out our Drymatic Wall and Floor mat range: